Still as elegant as it ever was, Mallorca has long been a firm favourite amongst Europe's choice of holiday destinations. Synonymous with shimmering sandy coastlines, majestic natural landscapes and luxurious resorts, this popular island still quiet rightly holds a place in our holiday hearts…
A Radiant Coastline
Bordered by the crystal sapphire waters of the Mediterranean, Mallorca's coastline is its most alluring feature. Stretching across everything from bustling cosmopolitan beaches to pristine untouched coves, these sunny shores offer something for every kind of beachgoer.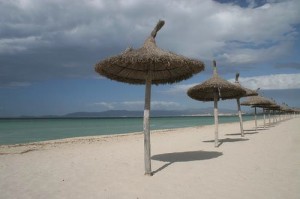 Whether you want to dive into the lap of luxury aboard a grand yacht, or hike across the hidden inlets that hide beneath the rugged limestone cliffs, you will find it all here.
Lively Exploits
With bustling, bubbly resorts set next to sleepy fishing villages, Mallorca is the ideal destination for fun filled group trips, romantic escapes and entertaining family breaks.
Magaluf sits along Mallorca's south west coast, amidst a vivacious blend of popular beaches and streets filled with daytime amusements and nightlife. Despite its notorious reputation as a hedonistic heaven of partying and revelry, it is one of the island's most family friendly resorts, offering an endless array of outdoor activities, water sports and entertainment.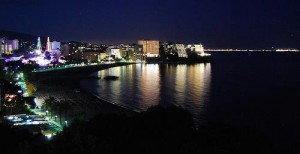 Palmanova sits adjacent to Magaluf, and is an eclectic mixture of natural beaches, lively attractions and plenty of entertainment. Families can delve into aqua parks, theme parks and adventurous activities, whilst couples can sink into the relaxing beaches and the exciting nightlife.
Sleepy Escape
Nestled on the east side of the island is Porto Colom, a sleepy fishing village that shies away from the party atmosphere of the bigger resorts. Home to some of the most impressive luxury hotels in Mallorca it boasts a pretty harbour that is lined with fishing boats and looked over by pastel coloured waterside houses. Just a short stroll from the port you will find the pristine Cala Marcal beach, a Blue Flag awarded stretch of golden sands that slopes gently into the Mediterranean, so it is ideal for little ones that want to paddle.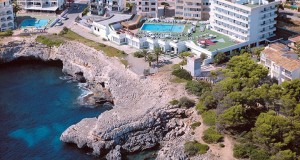 This laid back destination gives its guests the chance to delve into some traditional local culture. Its peaceful port is filled with seafood restaurants that make the best of the exquisite local catch, whilst attractions such as the local food market offer some insight into the laid back life of the locals.
Although the island has been a top holiday destination for some time, there are still plenty of cultural, traditional destinations that can be explored whilst on a Mallorca holiday. Whether it's through its lovingly restored ancient rural manor houses, its traditional colourful Mediterranean cuisine, or its charming historical inland vineyards, Mallorca's old world charm still continues to captivate its visitors.