Puerto Banús is not the typical holiday destination. It is known mainly because its luxurious and exclusive yacht marina. There you will find the most popular celebrities of gossip magazines, politicians and also Arab sheikhs and members of prominent royal families. The most outstanding brands are packed of fashion and style latest trends.
The Puerto José Banús is Marbella's most important yacht marina. It is full of boats belonging to world's wealthiest individuals and, taking a stroll around, it will seem as you were in a catwalk, everybody wears the latest trends!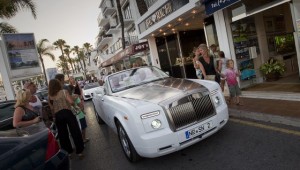 For those who wish to eat as a famous movie star, we recommend some of the best and most famous restaurants in first line, like luxurious Chateau Mona Lisa, the emblematic Aretusa, the authentic italian cuisine at Carpaccio or the casual original Black & White.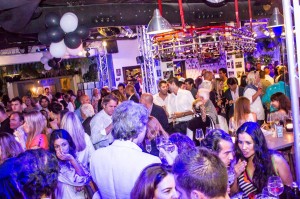 If you choose such a glitzy destination you should know that you have to carry all your trendy designs. You can also go shopping, it is very funny! You'll feel as you were a Hollywood star as Julia Roberts strolling around the Walk of fame.
International brands
Both Puerto Banús and Marbella are in the lap of luxury and glamour. Bulgari, Hermés, Tom Ford, Carolina Herrera, Louis Vuitton, Armani, Cartier, Dolce & Gabbana, Gucci, Dior… to go window-shopping is a traineeship of luxury and exclusivity. Establishments are impeccable, designed in great detail and their service is so exquisite that make the client feel special.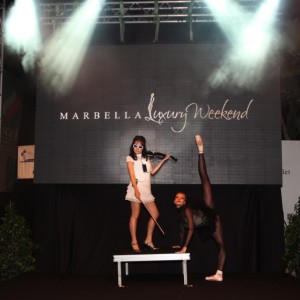 Marbella Luxury Weekend 3rd edition
Emulating the famous Fashion Week in Milan or New York, inspired by the Harvest Festival on the Avenue Montaigne in Paris, the internationally most famous high end brads, take to the streets to celebrate this exclusive event which, from 30th of May to June 2nd, 201, will turn Puerto Banus into a show of light and color, changing in the architecture of the buildings and the docks, performances and shows, parades on the catwalk of 30 meters and VIP areas with the elegance of its guests and the brilliance of its performances.