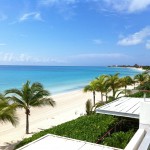 The hotel Blue Diamond***** GL Riviera Maya by BlueBay has 128 rooms and suites located in modern single and two-storey villas. The resort blends perfectly with its surroundings, creating a harmonious and beautiful ensemble. Light is the quintessence of the place. A bright light that penetrates through large windows overlooking the sea.
Its spa with the area of ​​over 25000 sq feet elegantly merges the Maya philosophy with ancient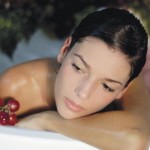 Asia's healing rituals. A careful selection of special treatments for health and beauty, including a wide variety of activities such as Yoga, Pilates, Watsu and the best equipment in Kinesis.
BlueBay Spanish hotel group has added to its portfolio a magnificent hotel property in Riviera Maya. The hotel, previously operated under the name of Mandarin Oriental Riviera Maya, is to increase the range of hotels that the group has in the Caribbean.
The hotel is located in one of the corners of the Riviera Maya Paradise. This exclusive hideaway surrounded by lush tropical rainforest, white sandy beaches and turquoise waters of the Caribbean Sea, is a natural sanctuary, offering an atmosphere of peaceful tranquility and serenity. The delicacy in the care, attention to detail and exquisite service are the solid pillars of its life philosophy.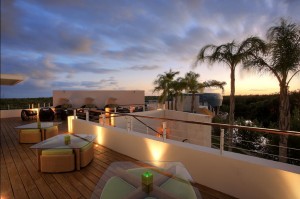 Its sports and leisure facilities would not be complete without its two 18-hole golf courses, where the green field on the horizon blends with the turquoise waters.
The stay at this hotel is completely sensory: the vision, the hearing, the touch and, of course, the palate … the best haute cuisine chefs have been selected to delight guests, completing the rich Mexican cuisine with flavors from other continents. In and out of the kitchen, even the smallest element has been treated with sophisticated elegance, each restaurant has tried to recreate a totally harmonious atmosphere where luxury is synonymous with welfare.